We Want to Give Fans Something to be Fanatical About
We're tired of generic gamer gear and nerdy graphic tees. Nerd culture is about loving something so much you become the source. It's about time an athleisure brand showed you that love back and made you innovative and authentic products that highlight your culture, not make a caricature of it. 
Stelekon aims to disrupt the current (and kind of cringey) trends in nerdcore gear. In short, we supply cool clothes to cool nerdy people.
We Are About You!
Nerds have gotten a bad rap. They're often portrayed wearing mismatched clothes, speaking in incoherent jargon, and being a nuisance. But that's not what being a nerd is actually about. Anyone who identifies as a "nerd" is simply marking themselves as passionate, loyal, and connected to something bigger than themselves. Those are things that should be respected, not admonished.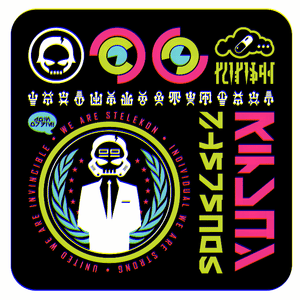 We Embrace The Future.
Whether you're at school, work, or your parent's basement, you probably fit into a couple different social circles. There's nothing wrong with that! Our subconscious seeks like-minded people you can identify and form bonds with. Issue is, identity is tied up in appearance. So, its important that we have something that reflects who we are. For too long "nerd culture" has been a joke, we have fixed that.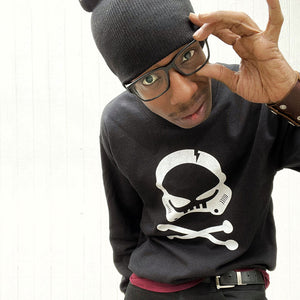 Be a nerd, and look good while doing it.
Stelekon creates art and gear that highlights your passion and puts it on the surface. We want you to represent yourself with something you're proud of, something that hides pizza stains, and something you're stoked about! We create digital and wearable art that reflects your lifestyle and highlights your story. Stelekon is the brand that respects you as much as you respect the canon.
What is a STELEKON TROOPER NFT
A STELEKON TROOPER is an original, individually drawn, digital NFT art collection that acts as an access token for exclusive art, fun and goodies. Each STELEKON was individually created for mint for your collecting pleasure. There are 5,000 STELEKON NFTs for you to collect, trade, display and show off to your 5 friends.
The latest release is the Excited Trooper Pageantry collection. What do troopers do when they are not troop'n? Now that their identity has been stripped, how can they relax and enjoy their life off duty? The struggle is real. And the reality is a struggle. Come be a part of a unique collection of creative representations of the enlisted life in a galaxy far, far away. Coming Spring of 2023.
Enjoy!
STELEKON NFT THINGS
RANDOM STELEKON TROOPERS
RANDOM STELEKONS are your access tokens for STELEKON exclusivity. Each RANDOM is an original art piece that is individually hand drawn and not computer generated. All RANDOM STELEKONS receive exclusive event and product discounts and early access to art apparel and toys.

• Discounts on events and product

• Early access to all Apparel, Art and Toys

• Access to an exclusive STELEKON Discord channel
• Collect 10 for free gear

Coming Soon
3,000 total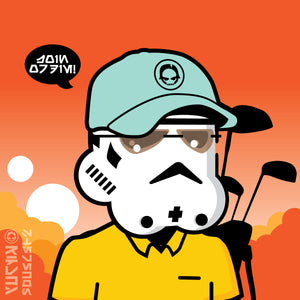 UNIQUE STELEKON TROOPERS
UNIQUE STELEKONS offer the same exclusivity as our RANDOM STELEKONS but with an added punch. Each UNIQUE is an original, individually drawn, art piece and not computer generated. UNIQUE STELEKON will be minted in collections each year

• Discounts on events and Product

• Early access to all Apparel, Art and Toys

• One free update per year per STELEKON (Owning multiple STELEKONS grants more free updates and goodies per year)

• Access to an exclusive STELEKON Discord channel

Coming Soon
1,500 total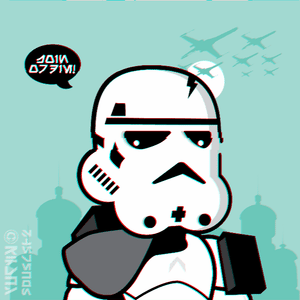 EXCLUSIVE STELEKON TROOPERS
EXCLUSIVE STELEKONS are the most limited tokens and offer the same exclusivity as our RANDOM STELEKONS but with much more. Each one-of-a-kind EXCLUSIVE is an original art piece that is individually hand drawn and not mass computer generated.

• Free VIP Access to events and Product

• Early access to all Apparel, Art and Toys

• One free update per year per STELEKON (Owning multiple STELEKONS grants more free updates and goodies per year)

• 1 free limited edition printed poster 1/500

• Access to an exclusive STELEKON Discord channel

Coming Soon
500 total
This is the best art and stuff I have seen since yesterday. I plan on wearing it tomorrow.

My Next Door Neighbor
STELEKON is so creative and their art is amazing! I love everything they create more than my own son.

Your Mom
I love all the art and the designs are great. I especially love the limited edition holiday drops.

Cousin Eddie